Although all the patterns in my sewing room are neatly tucked away in their storage box and filing drawer units, it does not reflect on the sheer quantity of it all.  When I test out patterns, I sometimes make up to 10 samples, before I decided whether they will have a permanent spot in my collection.  On occasion when I fall head over heels for a certain pattern, I create an entire collection of the same bag, in different fabric combinations.  
The devon pouch is a pattern by Sotak Handmade.  She is a wonderful pattern designer and writer.  I have almost all of her patterns.  Most, I make for personal use, but the devon pouch is my favourite one.  This pattern has so much flexibility to play around with, I can jazz it up or keep it simple.  
I have created a devon pouch collection, with a few designs and more to come.  Check it out now to see which one is your favourite.  Our new products are stocked every Monday, so keep an eye out for that too.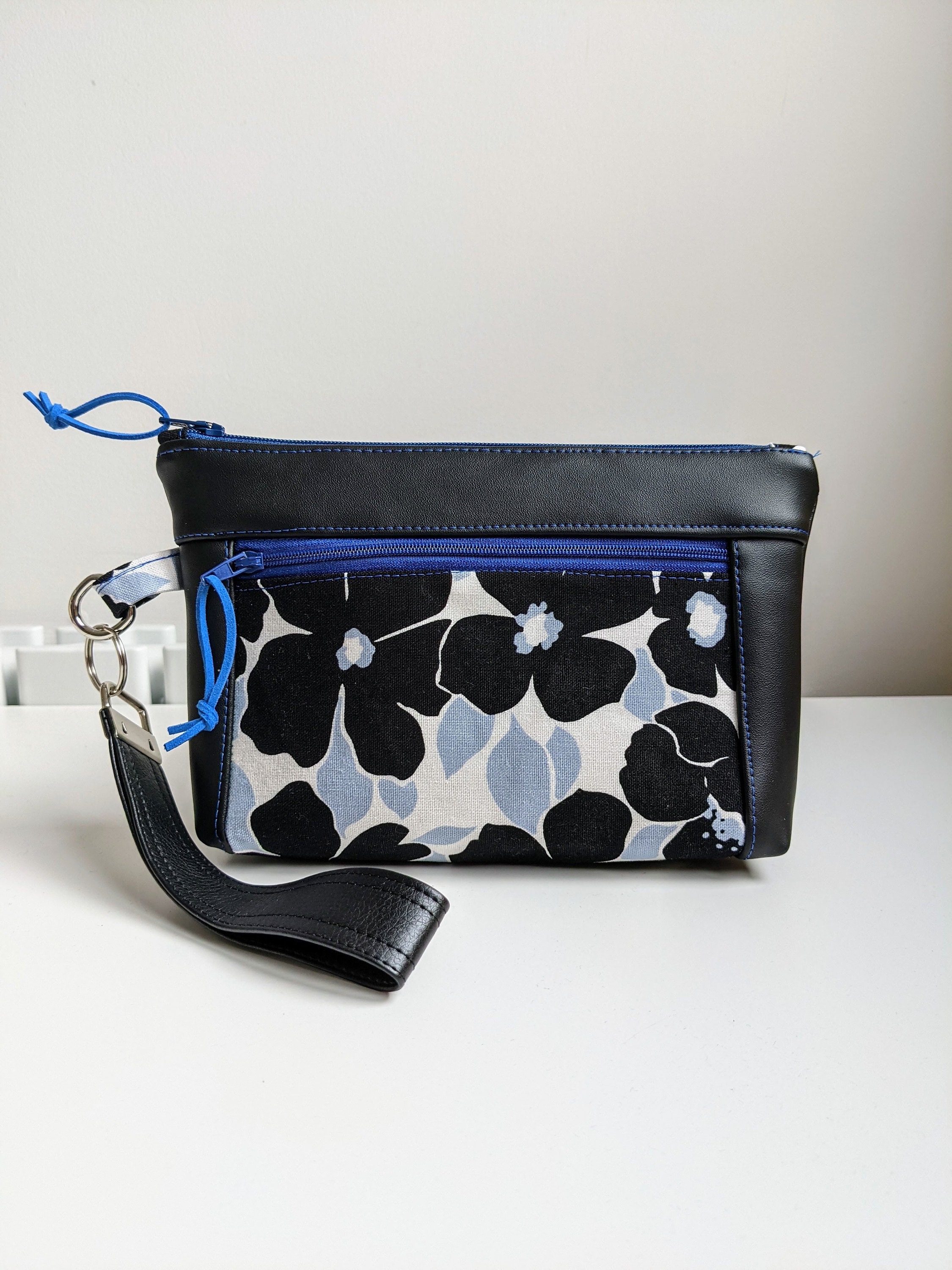 While I love working with vegan leather and cork, for this pouch, I like the fully cotton exterior combination too.  The D-ring tab enables it to be used as a clutch with the included wristlet key fob strap.  If you would like to use this pouch as a cosmetics bag, you can also remove the strap and use the two separately.  
All of my creations are one of a kind as I never make the same item twice. Make sure you get the one you like before it goes.  Every week, I update new designs onto the listing, so do check back.  To get updates on the shop, simply favourite my shop on Etsy or follow us on Instagram.